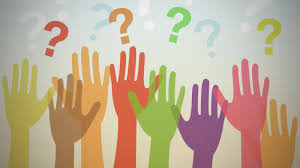 Do we need to treat the house?
Yes, of course! Swarming bees create nuisance in the area with their buzzing sound. There are probabilities of getting a painful sting or multiple stings. Older persons, kids, and persons having allergies will experience extreme pain for the stings. It is essential to treat the house if you detect bees in the surrounding.
How safe is the chemical?
The chemicals we use are certified and safe. The chemicals are non-reacting on humans as well as don't affect the environment or the atmosphere. The chemicals are eco-friendly but are killer for the stinging pests.
 How long the treatment takes?
The treatment of stinging pests generally depends on the severity of infestation. The pest controllers take time to detect the beehives in the entire surrounding and fix a particular time which would be safe and easier to implement the treatment techniques. It takes almost more than an hour to implement the pest control techniques and achieve the desired results. It may even take longer for severe cases.
What is the Cost of Treatment?
The cost of treatment varies with the severity of the case. Treating the hives located in higher places costs higher while removing the hives located in garages like reachable places cost lower. The treatment techniques and the pesticide used for treatment also scale up the treatment cost. The cost of treatment may range from $75- $700.