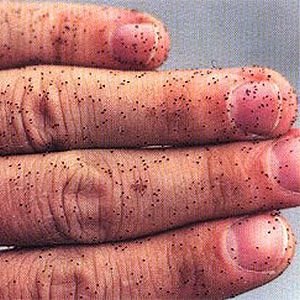 People having bird pets, or farmers having poultry farm, or people having bird nests in and around their dwelling space can get infested by the bird mites. If you are a victim of bird mites, you need to look around for the symptoms associated with bird mites.
Frequent itching sensation on the skin

Pinprick bites without or with wounds

An irritating sensation of crawling on skin

Small cuts or bite marks on the skin that heal very slowly

Tiny red dots walking around the house or any assets commonly accessed by humans
For more details regarding Bird Mites Symptoms & Control from your house & office properties. Call Enviro Safe Pest Control Melbourne.
If you are unaware about the infestation hazards of bird mites, you must
More