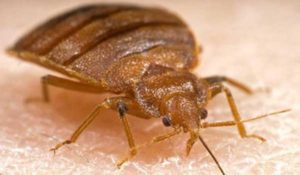 Bed Bugs will ruin your night! They are trouble creating pests that dwell in bed, sofa, couch, furniture, toys, blankets, and several other household commodities. Bed bugs don't just spread in the residential space, but can also spread in your office as well! As bed bugs occupy small crevices, it can be tricky to identify and eliminate these creatures. If you suspect that your property is infested by bedbugs, call the experts of Enviro Safe Pest Control to handle the job for you.
How Dangerous Bedbugs Are?
Bed bugs feed on human blood and also target different mammals, causing potential dangers for your pets. Bed bugs may also transmit disease. Once you go into deep sleep, the bed bugs attack in the darkness and ruin your night, leaving you sleepless! Your kids and pets could be in trouble while playing with toys or accessing any other household commodities.
What Should I Do If I Find Bedbugs In My Home/Office?
If you find bedbugs in your property, you must be smart enough to take appropriate preventive measures against the infestation of these bed bugs. In case, you are not sure how to deal with bedbugs, you can consult our Bed Bugs Pest Control experts who deploy proven methods and help to eliminate the bed bugs from your property as quickly as possible.
How Can We Help You With Bedbugs Control?
We will carefully inspect your property to determine the severity of the infestation and carry out bedbug treatment over a minimum of two visits. On the first visit, we will spray a powerful insecticide which can kill the bedbugs and their eggs. During the second visit, we will again inspect your property to check if any traces of infestation are present and will take necessary steps to finish off the colony. Our pest control formula will have a prolonged effect, so you can rest assured that your home is protected for an extended period of time.
If you would like us to handle your bedbugs control needs, you can give us a call now at 1300 997 272.