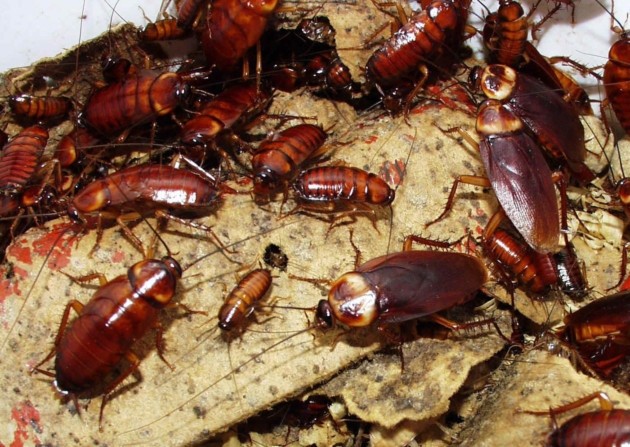 Cockroaches are nocturnal and prefer to hide in cracks and crevices. The roaches enter the premises from different accessible ways. They can enter through the vents, sewer as well as drain pipes. They also get carried in boxes, grocery bags, purses as well as on us! The ideal breeding grounds for these pests are places with plenty of food, water, and warmth. You need to give efforts for marking the symptoms of infestation.
Take a closer look at the areas that are not easy to access to find their droppings. The droppings of the cockroaches are black and grainy which get easily found behind the cupboards, in the kitchen below the sink, or any such places.

If you find molted skin close to the probable breeding grounds, the pests have invaded your property.

If your eyesight gets drawn towards small oval shaped and dark brown colored casings, these are the egg cases of the invaders.

If you smell a distinct musty odor in your premises, there are large numbers of cockroaches that dwell with you!

Cockroaches are nocturnal and remain active during nights! If you find cockroaches moving at the daytime, the severity of infestation is higher. Look out for dark and warm areas in the kitchen, bathroom or any other place to detect their nesting grounds.