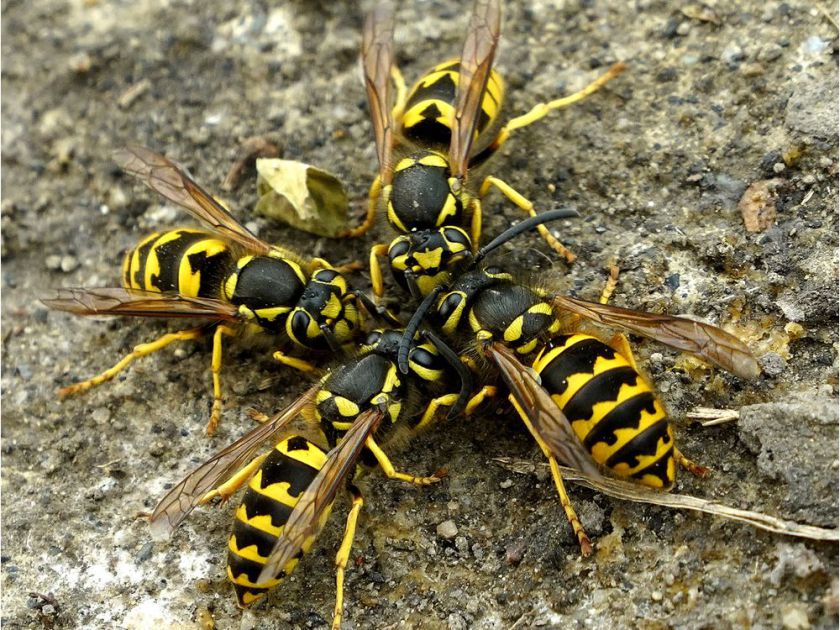 Wasp stings get common in warmer months! The stings are painful, but most of the people recover quickly without any major complications. With the sting, the wasps inject venom.
• People show minor symptoms after the attack, i.e., sharp pain and burning sensation in the sting area.
• Redness, itching, and swelling are additional complications.
• A small white dot may be visible at the center of the area where the sting punctured the skin, and the particular area will swell and pain.
• The minor complications will reduce within a few hours unless you have allergic skin.
• The major complications include redness and swelling for 2-3 days.
• The person may also experience vomiting and nausea.
• Swelling of the face, lips or throats is significant complications.
• Severe allergic reactions include hives or itching in the areas not affected by the wasp's sting.
• A person with severe complications may experience a sudden drop in blood pressure and dizziness.
• A light headache, stomach cramps, diarrhea, and weakness are some of the other symptoms of major complications.
Minor health issues for wasp sting are easy and safe to treat at home. But signs of major complications need immediate medical attention and treatment before the health condition worsens!