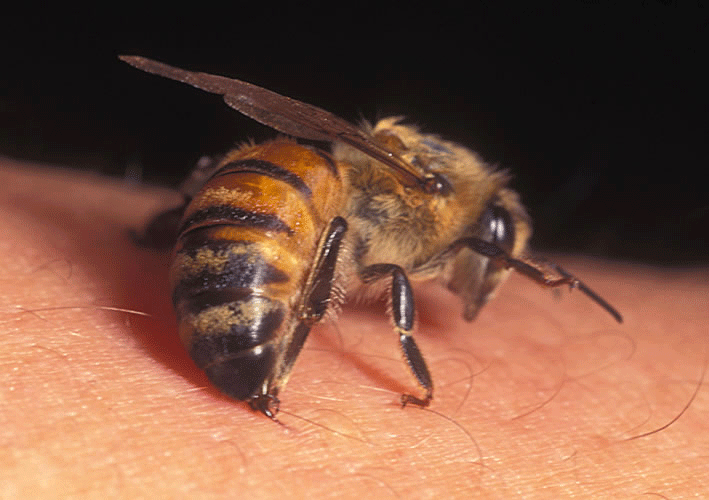 10 things you should know (Newbie)
It is essential to know about the consequences of bee stings as it may range from mild to serious which needs immediate medical attention.
One of the common symptoms of bee stings is pain or itching in the portion of bee sting which is mild and after few minutes you will get relieved from the pain.

If a bee stung you, it may develop a white spot on the punctured skin.

Redness and swelling are common symptoms of a bee sting.

The extreme symptoms of bee sting include hives.

Bee sting may leave a flushed or pale skin.

A person stung by a swarm of bees and experiences swelling of the throat, face or lips need immediate medical attention and treatments.

A headache, dizziness, and fainting are other symptoms of bee sting which requires medical attention.

Nausea, vomiting, diarrhea, and abdominal cramping are major symptoms of a bee sting.

A person experiencing difficulty in breathing or swallowing must get immediate medical treatment.

Low blood pressure, weak or rapid heartbeat or loss of consciousness also are serious symptoms of a bee sting and the person must get medical treatment.