Mice infestation often goes unnoticed until they enter the living areas of a home and leave traces of their presence such as chewed food packaging, dropping or unpleasant smell. Typically, mice enter homes through holes, gales or cracks around the foundation. Once inside, they will make their way into kitchen to forage for food and water.  
When you look at this picture, you could see rat droppings and other tell-tale signs of mice infestation. 
A homeowner in Footscray found himself with a troublesome mouse infestation and contacted Enviro Safe Pest Control for help after spotting droppings in his pantry. At first, the client had no clue about having a mouse infestation as he was seeing only through the front door of the pantry. But, the ingenious mice made holes behind the pantry to gain access to the food sources.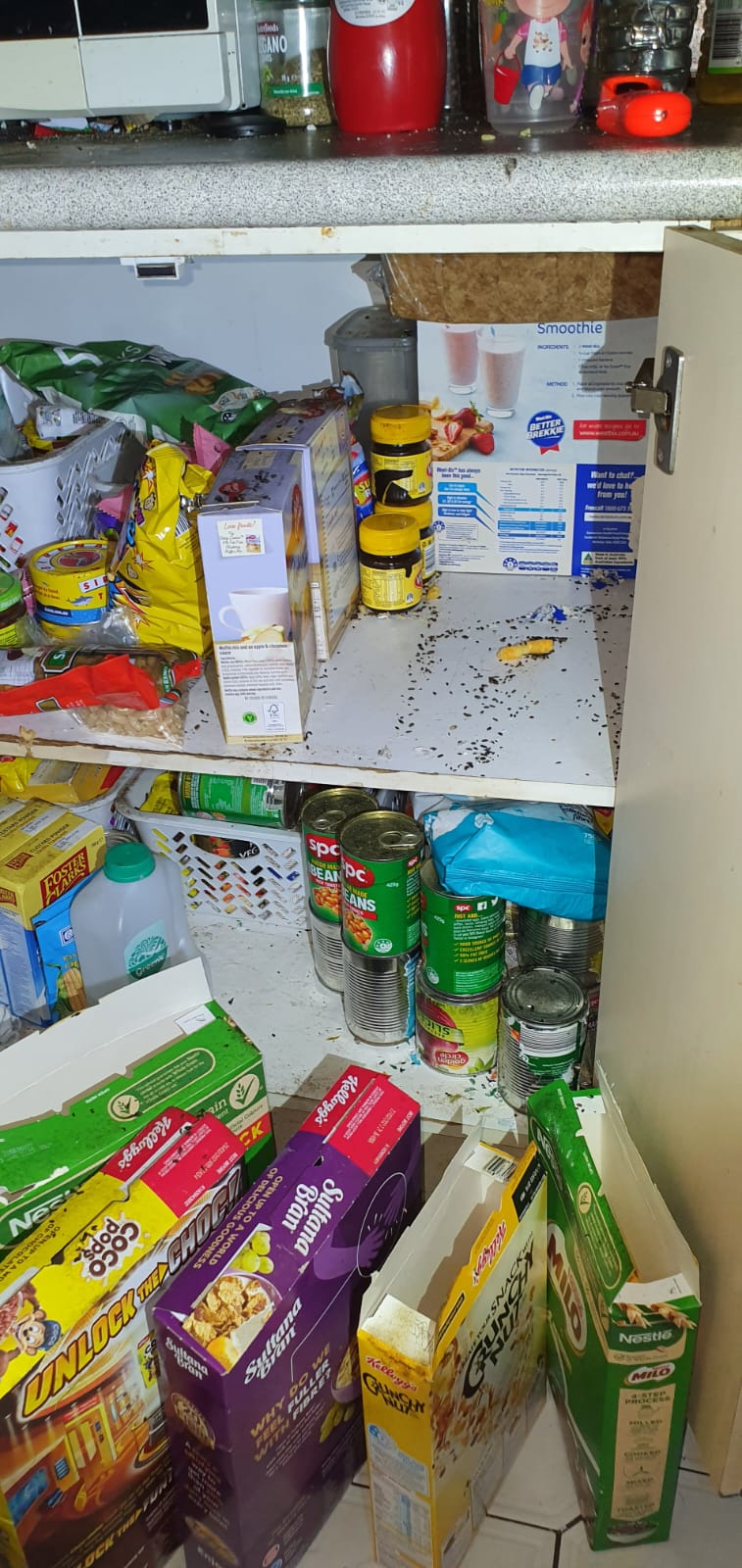 When we visited the property, we had a chance to look at the damages caused by these rodents. The telltale signs clearly show that there could be more than 200 mice on the property, and could be as big as rats. 
Usually, the mice population in any property increases when there is easy access to the food source. In this Footscray property, the pantry has been serving as a food reservoir for the mice, making it easier for them to nest and multiply very fast. 
We helped them find the source, removed mice (present in large numbers) completely over a few weeks' time, and implemented and suggested preventive measures to avoid further invasion. 
If there is evidence of mouse activity in your home or any tell-tale signs of a mouse infestation, don't wait to call our mice and rodent control team.