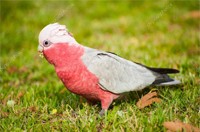 Birds spread certain diseases! They carry over 60 diseases. They spread diseases through their feces and the diseases include histoplasmosis, cryptococcosis, and psittacosis. In simple terms, the diseases can be described as a respiratory disease, fungus infection, inflammation of the nervous system, paralysis, food poisoning, etc.
Humans may also get affected by a viral infection from the birds. Avian Influenza or commonly called Bird Flu easily affects humans. Symptoms of a cough, diarrhea, respiratory difficulties, fever, headache, muscle aches, runny nose, sore throat, and malaise will develop if a person gets exposed to Bird Flu. Bird Flu may lead to major complications like pneumonia, organ failure, sepsis and acute respiratory distress.
Apart from spreading diseases directly, the birds even become the host career of different pests. Bed bugs, Chicken Mites, Yellow Mealworms, and West Nile Virus are few examples of the ectoparasites. Under the extreme condition, the victims of these ectoparasites may become weak and anemic.