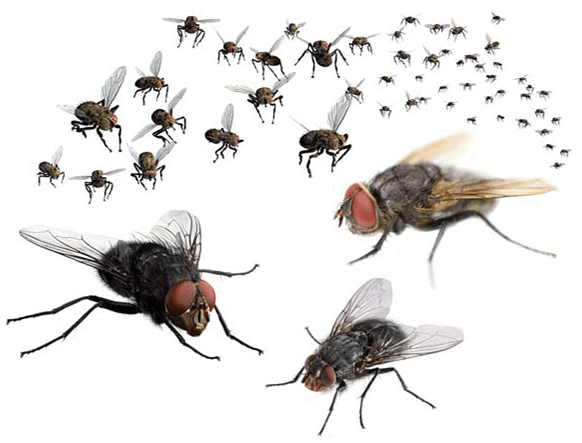 If you notice few buzzing Flies in interiors or exteriors of the house or at the commercial or industrial spaces it may not be an infestation but could be a warning sign.
If you get sightings of buzzing flies regularly in a particular area or near the garbage or wastes, the pests have infested the area.

If you find small, oval-shaped white eggs in filthy locations around your house, you are at risk of infestation.

If you find maggots (small, white worm-like larval creatures) in warm, moist and filthy places, you are just a step away from infestation.

If you find small dark clusters of spots in light fittings or wall surfaces or ceilings, you are infested by flies.
Once you get confirmed about flies' infestation, you need to take instant actions to get rid of the problems and prevent spreading of different diseases. Adopt the best-proven techniques for Flies Removal!