A homeowner in Bayswater contacted the experts of Enviro Safe Pest Control after observing wasps flying around the electrical metre box. The owner was so concerned about being stung and asked if a pest control melbourne expert was available immediately. We understand that any form of pest infestation is an emergency. One of our representatives took down the customer's information and we went straight to the home.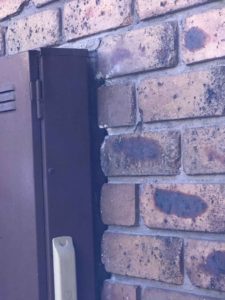 We begin with the inspection of the outdoor area near the electrical metre box and found an intimidating nest behind it. By the time we found the nest, it was big enough to house hundreds of wasps. Then, we sprayed aerosol to quickly reduce the activity of the pests. Once they have become inactive, we carefully removed the nest, packaged it and took it with us. We have done this job without causing even a small damage to the house and electrical board. With the wasps and the nest removed from their property, the homeowner was quite pleased and satisfied with our wasp removal service.
If you find wasp nest in your commercial or residential property, feel free to contact Enviro Safe Pest Control experts on 1300 997 272 for wasp removal in Bayswater.