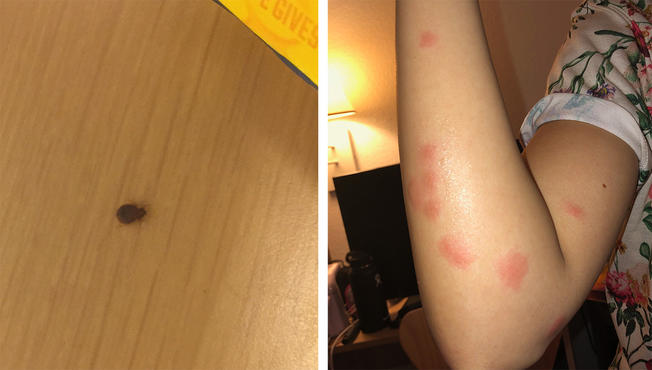 Any person or mammal can be the victim of bed bug bites! Though bite of the bed bugs doesn't hurt, it causes discomfort, itchiness, and irritation on the skin. The bedbugs bite can also lead to rashes and eczema on the skin. The bed bugs may transmit disease through their feeding activities.
The health issues for bed bug bites may range from mild to very serious consequences. If a person has skin allergies, bed bug bite can worsen the situation. Normally, people experience welts and red bumps on their skin which lasts for several days. The welts and bumps are similar to mosquito bites but stay for a longer time for which scratching the affected area becomes inevitable.
Excessive scratching on the same area damages the skin which invites other infectious microbes which can sometimes be dangerous! If you remain awake for the bed bugs bites, you will suffer from insomnia which will develop anxiety, inability, irritability, depression which together may lead towards psychosis (For More Details Click Here).
Consider above health concerns, bed bugs removal idea seems to be reasonable and to keep yourself away from these nasty creatures.